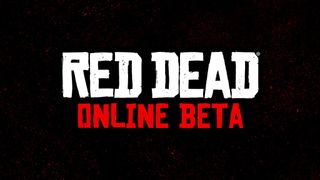 Anyone who's ever taken part in an evolving online video game world knows that it can feel a bit like venturing out into the lawless frontiers of the Wild West – perfect for a game like Red Dead Redemption 2! 
Well, saddle up, pardners, because Rockstar has officially spilled the beans on the game's upcoming online component, simply titled Red Dead Online.  
Set against the core game's vast open world, Red Dead Online is essentially a separate product – one that promises to blend narrative, competitive and cooperative gameplay elements, allowing players to explore the American frontier either alone or with friends. 
Grand Theft Stagecoach
According to Rockstar, players can expect "constant updates and adjustments to grow and evolve this experience" – something that should be very familiar to the GTA Online community. 
Speaking to IGN, Rockstar representatives offered additional details about Red Dead Online, stating that the company "tried to take the best elements and best content packs from Grand Theft Auto Online and use them for templates for what we are making here".
Given the immense size and scope of the game, Rockstar expects Red Dead Online to experience "some turbulence at launch," but looks forward to "working with our amazing and dedicated community to share ideas, help us fix teething problems and work with us to develop Red Dead Online into something really fun and innovative".
Launching in the form of a public beta sometime in November, Red Dead Online will be free to anyone who owns a copy of the core game (which will be released on October 26, 2018 for PlayStation 4 and Xbox One).
Read More
https://www.techradar.com/news/red-dead-redemption-2-to-follow-in-gtas-footsteps-with-dedicated-online-spin-off